About Us
Equity Bancorp, Inc. is a well-established private money lending company located in San Rafael, California. We offer both trust deed investments, directly and collaterally secured by real estate, and customized solutions for borrowers.
Our associates have expertise, education and training in all phases of finance and real estate. We look forward to assisting you with the trust deed investing process. Please contact one of us today.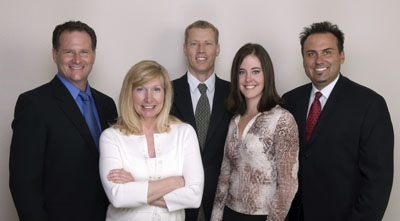 The EquityBancorp, Inc. team
(L to R): Edward, Dawn, Peter, Chrissy and Marco.