Borrower Frequently Asked Questions
Below are some of the Frequently Asked Questions we receive from our borrowers –– and our Frequently Supplied Answers.
To learn more about how borrower opportunities offered by Equity Bancorp, Inc. as a private money lender can benefit your financial portfolio, please contact us today.
1. What is your average loan size and term?
Loan size is $400,000 up to $6,000,000.
Term is one to three years.
2. Does Equity Bancorp require loans to be recourse?
Yes, in most circumstances Equity Bancorp's loans are recourse.
3. What types of loans does Equity Bancorp consider?
Our loan products include commercial, residential, land, construction and purchase money loans secured by deeds of trust.
Commercial buildings,
Land (with and without tentative or final map),
Residential properties,
Marinas, and
Construction loans.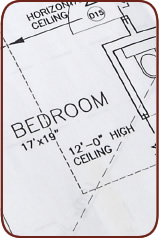 4. What types of real property does Equity Bancorp consider as security for a loan?
Commercial buildings
Land (with and without tentative or final map).
Residential properties
Marinas, and
Mobile home parks
5. How fast can Equity Bancorp close my loan?
In most cases, Equity Bancorp can usually close a loan as quickly as 10 days from the issuance of a commitment letter.
6. Does Equity Bancorp consider equity participation?
Yes. In the past, Equity Bancorp has funded equity participation loans.
7. Does Equity Bancorp, Inc. require investor approval?
No. Investor approval is not required to fund a loan. Equity Bancorp funds the loan itself.
8. What is the next step for me if I am interested in borrowing funds from Equity Bancorp, Inc.?
Please contact Marco Garbarino, CFO, via email, or phone: (415) 451-6099, ext. 101.
Or complete this form to order a Borrower Inquiry Form, including past trust deed investments, available investments or borrower products with Equity Bancorp, Inc.